Making-up of «Ust-Kamenogorsk flour mill» after breakup.
Ust-Kamenogorsk Flour Mill has a long history, stretching back to 1960, when the CPSU Central Committee decided to begin the construction of a powerful grain-processing complex, designed to meet all the needs of the agricultural sector in the region in the storage and processing of grain crops.
In 1964 there was the launch of the most modern and powerful flour mill at that time. The capacity of the new complex was for the storage of cereals 29 tons, for the production of the 1st, 2nd and rye varieties flour – 300 tons per day, for the production of animal feed – 120 thousand tons per year.
The collapse of the USSR times and restructuring dilapidated and paralyzed all the activity of the most powerful processing enterprise of agrarian sector of East Kazakhstan. However, despite the difficulties and anarchy, in 1999 the "Ust-Kamenogorsk flour mill" LLP was created on the basis of " Ust-Kamenogorsk bakeries" JSC. And from that moment the company started a second life. The new team was able to keep the performance of the complex, to withstand difficult times and to lay the foundations for further development. And the important role played in this close-knit and professional team of the company.
Reconstruction
One of the reasons for the reconstruction of the enterprise was the desire to satiate the country's domestic market with high quality product. Since 2009, the there were two reconstructions of tthe mill complex:
First reconstruction. The first was a minor
Second reconstruction. The second allowed seriously upgrade of the milling section to increase productivity and improve product quality.It should be noted that after the reconstruction of indicators produced by the whiteness of flour has increased significantly to 55 units.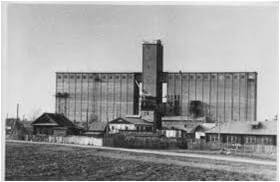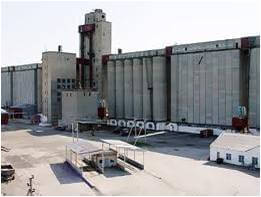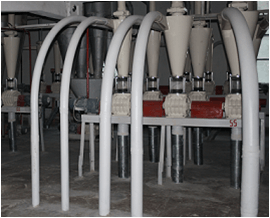 Awards and sertificates
For the time of flour mill's work it was awarded by several admissions, nominations, prizes and certificates.
At the international exhibition «World Food» absolute quality of Ust-Kamenogorsk flour mill product has been confirmed. Flour mill won the first place. The exhibition was attended by manufacturers from Russia, Kazakhstan, Belarus, Ukraine.
The 2013 Flour mill hit the top of the National Business Rating of 35 best processors flour in Kazakhstan.